Safety equipment and concerns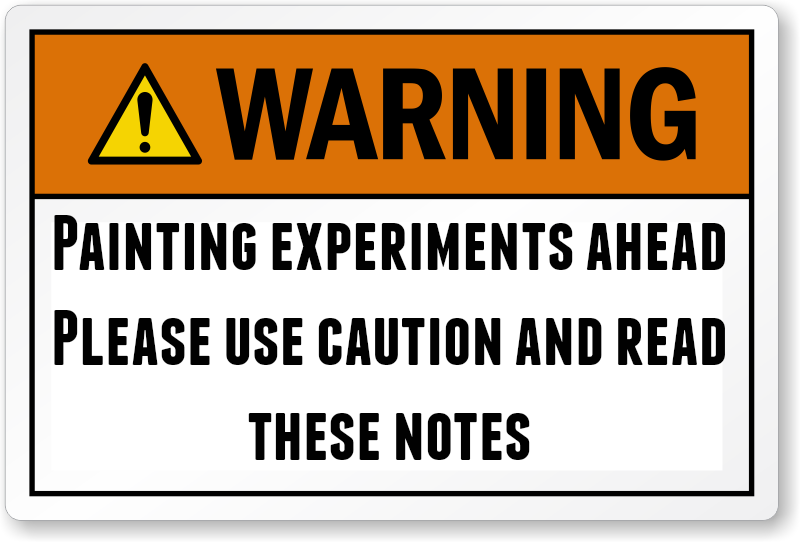 Warning - crafters working! But seriously, before we go any further, please make sure that you are safe while working with resin. No, I'm not joking and yes I mean you! Always wear gloves. Use a respirator if required, or if working in an enclosed area, or if any risk factors might apply to you. Wear old clothes, wear shoes, keep your hair tied back - or even better wear a shower cap. Yes, I can personally recommend that after I ran my hand through my hair with a glove covered in resin and had to cut chunks of my hair out near the root.
I am not a scientist nor any kind of safety expert – just a regular painter for fun just like you. I've read the safety precautions and information on paint, resin and additives and satisfied myself about their usage and what risks there might be. However, I urge you to use your own common sense, do your own research and carry out your own risk assessment in using any of the materials, products and techniques covered in this course.

Please take your own safety precautions especially with regard to using resin, paints and additives in a well-ventilated area. If you plan to use a torch, always make sure to have fire safety equipment on hand such as a large damp towel, fire blanket or even a fire extinguisher.Take care not to burn yourself, your art, your table, or your house down!

Please, I'm not kidding about this stuff. Only use those products and techniques you feel comfortable with. If the fumes from any of these products make you feel unwell, or you get a rash on your skin, trouble breathing, headaches etc, please discontinue and seek medical advice.
Thank you.
Get your supplies here
Check here for my list of recommended safety supplies for working with resin. Don't take a chance, get it right, right from the start.